CBT and Integrative Counsellor and Supervisor, West Dulwich, London Bridge, and Liverpool Street
My name is Shanta, and I am a counsellor and psychotherapist with 18 years experience, including working as a supervisor and team leader at Mind. I started private work at a G.P. practice in 2001, and this included Employee Assistance Programme (EAP) work.

I am an accredited member of the British Association of Counselling and Psychotherapy (BACP) , and you can also find my details on the Counselling Directory.

My aim is to understand a person first, before deciding on any particular approach to therapy, so that we can develop a trusting relationship to build on. I see this as very important, because for you to make progress on your journey, it is most helpful for you to feel wanted, respected, guided, understood by someone whom you can trust. I also fully endorse the importance of confidentiality, safety, and security to develop trust and understanding in the relationship between counsellor and client.

With my long experience, I tend to use a combination of different counselling approaches, and integrate them all into my work. These include the very popular CBT approach (Cognitive Behavioural Therapy) as just one example, though I am trained in various other ways of counselling. These include DBT (Dialectical Behaviour Therapy ), MBCT (Mindfulness Based Cognitive Therapy), couple and relationship counselling, culture focused therapy, psychodynamic psychotherapy, and existential psychotherapy. This broad experience means I can provide the right kind of approach for your needs.

I will focus on cultural issues if necessary, so we can understand deeper meanings, and any conflicts or misunderstandings that these cultural differences might cause. I have taken intensive training in "Culture Focused Psychotherapy" at the School of Counselling and Psychotherapy at Regent's college London, and am currently undertaking intensive training in Complex Trauma, EMDR and, Interpersonal NeuroBiology. My deeper aim is to understand the link between Brain and Mind.

My referrals come from GPs, psychiatrists, insurance companies and employers.


I have been a registered and accredited member of the BACP (British Association of Counselling and Psychotherapy) for over 10 years

I am registered with AVIVA, BUPA, CIGNA , PruHealth, Standard Life and many other insurance companies.

I take referrals from EAP providers such as Compsyche and other international EAP providers.

I am available at West Dulwich ( Alleyn Park), London Bridge ( Tooley Street), Liverpool Street ( Warmwood Street)

Please contact me confidentially via phone or email


---
About Counselling
Counselling is a therapeutic process, where you get an opportunity to talk freely without any fear of being judged, ashamed, embarrassed, or any other fear you may have. As a counsellor, I am open and understanding of the psychological discomfort this opening up can cause, and am always sympathetic to this.

As a counsellor and a CBT therapist, I use different methods to help people with dilemmas such as, anger, depression, phobias or other
unresolved feelings. An integrative approach means using different models of counselling

I am trained in various models of counselling and therapy including working with existential issues, where the focus is on identifying the difficulty and then working together for your personal growth. This often results in more understanding of personal responsibility, which can open the doors of choice you thought were closed, leave you feeling free instead of fearful, and seeing the possibilities for change.

My therapy is evidence based, which means I work towards a measured outcome at the end of my time with a client.

The time for changes may vary depending on the person and how deep rooted the issues are.


---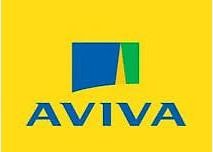 Follow @shantatherapist
Find me on
doctoralia
and
Counselling Directory
, or follow me on
Google+
.