About Counselling
Counselling is a therapeutic process where verbal communication is the tool to understanding our difficulties. It is not social interaction, advice or suggestion.

In order to apply their theoretical understanding to an individual's problems a counsellor needs to create a safe place for client where they can openly express feelings, emotions and sensations in an open, non-judgemental environment.

This therapeutic relationship is the first building block in the process. A client needs to feel safe and comfortable, understand the boundaries of confidentiality and the structure of counselling before they can begin their journey.



---
Different approaches to Counselling
I use an integrative model of therapy, which means I follow whichever approach I believe will be most effective for the client. One of these approaches is CBT (Cognitive Behavioural therapy). CBT is a structured, evidence based therapy and can be helpful for managing anger, anxiety, depression, sleeplessness, eating problems, panic attacks, phobias, or stress.

Longer term therapy can help people who are diagnosed with more serious mental health problems such as schizophrenia, bipolar personality disorder, paranoia, acute anxiety or eating disorders (bulimia, anorexia or obesity). Through a longer term therapeutic relationship the client can develop strength and awareness of their situation, and the power to change.

I also work with existential issues, which means my focus is on difficulties in the present moment where a deeper understanding and free expression can help the client, and use Mindfulness based stress reduction techniques to calm anxiety, stress or other negative feelings.


I value diversity differences and aim to see similarities within our human differences. I value people irrespective of their race, gender, ethnicity, religious belief or social class. I believe in the uniqueness of human existence and how one acts and reacts to situations in one's own particular way.



---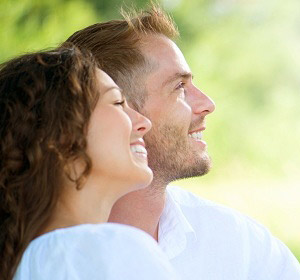 Relationship Counselling
I see both couples and individuals for relationship counselling and for help with a wide range of issues.



---
Cross-Cultural Counselling
As an Asian counsellor I have a particular interest in Culture Focus Psychotherapy, and work with Asian clients.



---
Telephone Counselling
Telephone Counselling is an opportunity to share your feelings - whatever they may be - from anywhere, at any time of the day or night. I am keen to be with you and listen to your difficulties, and help you find an answer to your problems without being judgemental or critical.

Please feel free to talk to me and share feelings at any time. My particular special areas of work are helping people to overcome eating problems, depression, panic attacks and cultural dilemmas. Difficulties can also come from unhealthy relationships, family problems, conflict at work, anxiety and helpless.

Sessions using the Telephone Counselling service last for 50 minutes.